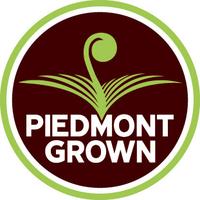 Tthe Piedmont Grown Conference will be held on March 10, 2016, from 8am-5pm in Raleigh, NC. The theme of the 5th Annual conference is "Increasing Farm Profitability through Efficiency, Diversified Markets, and Unique Branding".
Have you always wondered how your farm day could be organized? How you can save time and money with specific design and management decisions? Can your profits increase based on the most efficient use of your labor, tools budget, and farm design? Keynote speaker Ben Hartman, author of The Lean Farm will speak on "Using the Lean System to Earn a Comfortable Living on a Small Farm". Benefit from his many years of experience on his farm minimizing waste, increasing efficiency, and maximizing value and profits - with less work
In addition to the not-to-miss keynote presentation, join buyers, insurance experts,and experienced farmers sharing skills and experiences to help you be more profitable and efficient in 2016 and beyond.
Register for the Piedmont Grown Conference
Check out the full schedule or register here: https://www.eventbrite.com/e/piedmont-grown-annual-conference-2016-registration-20132028439?aff=affiliate1